DONAN Sachets
100% natural mineral supplement from Yonaguni Island fossil coral harvested from our own coral mine, and produced without synthetic minerals. Non-calcined process prevents denaturalization and degrading of minerals such as calcium and magnesium.
One sachet contains 1g of minerals — easy to take as a daily supplement.
You can take not only calcium but other essential minerals simultaneously as a daily supplement. As the composition table shows, you will take about 372mg of calcium and other essential minerals with 1g of DONAN.
The finish is very fine, enabling a high absorption rate after intake, while calcium is difficult to dissolve in water. The ultra-fine average grain size of 3 microns ensures quick dissolution with outstanding absorption.
As it is odorless and tasteless, it can be added to many drinks and foods.
Comes in sachets for handy consumption
– 1g per sachet, 30 sachets per box (9.2 x 5.5 x 8.3cm, GW: 65.5g)
– 36 boxes per carton (34 x 20 x 27.5 cm, GW: 2.67kg)
Fossil Coral is an Excellent Food Material.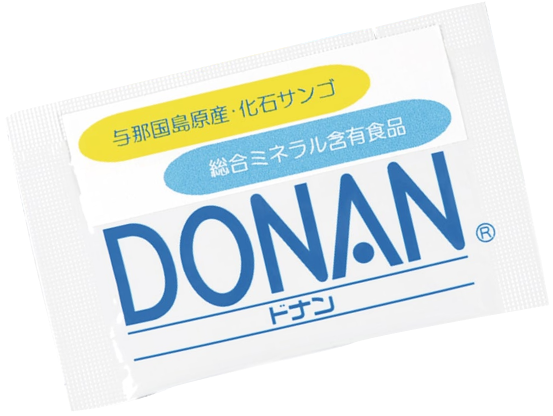 Most people's eating habits are marked by excessive intake of calories and a lack of minerals. As intake of the three major nutrients of protein, fats, and carbohydrates increases, minerals such as calcium and magnesium are likely to be insufficient. As a means of improving this imbalance, DONAN is an effective solution because it contains almost no calories and offers a good balance of minerals.
In particular, calcium is an important mineral that not only forms bones and teeth, but also assists in various areas such as muscle contraction and nerve control. With an intake of 1g of DONAN, you get 56% (*1) of the calcium intake required per day. Because the particles are fine, it dissolves and absorbs easily in the body. Furthermore, it is tasteless, odorless, and easy to disperse, and it can be easily added to any meal.
DONAN contains not only calcium but is unique in containing more than 70 kinds of minerals, including all 16 essential minerals required for the body.

(*1) Main nutrients per gram of daily intake: calcium 392mg (56%), potassium 0.04mg, magnesium 4.01mg.
These percentages fulfill the recommended standard of nutrients in Japan when the recommended amount per day is taken.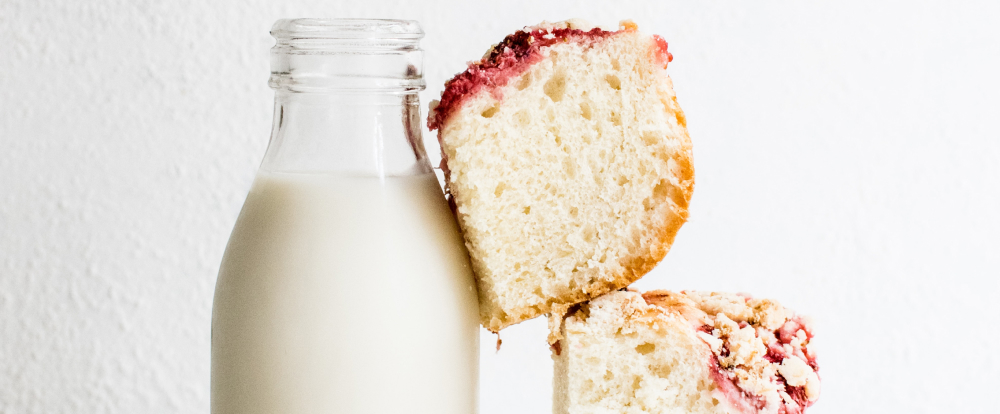 There is no need to worry about marine pollution or environmental pollution. In recent years, even as marine pollution has become more serious worldwide, there has been no marine pollution for our fossil corals, which have been around for a long time and are not contaminated by modern industrial activities.
There is no worry about heavy metal contamination or pesticide contamination as in the case of marine coral sand or live corals. For the raw material of DONAN, only Yonaguni fossil coral is used. The coral grown in the seawater 100,000 years ago is a very rare natural mineral material fossilized on the ground. Of course, we do not use chemical compounds at all.